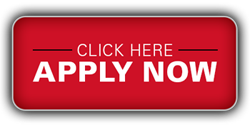 A Brief Letter From The Founder:
"Hire for smiles. Train for talent." I heard this a long time ago and love the simplicity of what it means. And, it mirrors what I look for when hiring employees for my company. The meaning is simple: I want someone that has a great personality. Can you tell me a joke? And, how many teeth can I see when you smile? That will get you hired!
I can train you to make a drink, take an order, cook food or use a seating chart… I can't train you to smile, say "please & thank you," have great etiquette and personality… nope, by the time you walk in my door, most of this is in place for you. We like someone with a high EQ. No, that isn't a typo. Not IQ. I want you to have an Emotional Quotient or connection with our guest and your co-workers. This is an industry where we meet new faces and friends many times a day and 100 times a week.
I want someone that works well with others, works hard, tries harder and can smile and make our guests laugh and enjoy their experience. YOU are our #1 asset and your personality & customer service makes up 90% of our guest's experience. Are you my next ideal employee? I'd love to have you come aboard my extended family. I hope to meet you soon!
Cheers!

Join The Fun
Our "We Hire Everyone" Program
Start in One of These Roles (But we plan on you moving up!)
Host – hold the door open, get them a table, tell them all about us
Dishwasher – we couldn't do it without you and wouldn't want to!
Server – beers, burgers, fries, and chocolate cake = Tips!!!
Cook – it's like the BBQ grill in the back yard, only we pay you to work it…
Bartender – only the strongest need apply for this role as it is prime time!
Management – growth minded leaders who believe in doing great things should apply! General Managers, Kitchen Managers, Assistant Managers
Benefits – Our team members are #1
Flexible Schedule – we can work around school, that other job, and fun time
Fast-paced Work Environment – we'll wear your fit-bit out
Opportunities for Advancement – we like to grow our own. It's just the right thing to do!
Employee Discounts – generous discounts at all levels. You won't be able to say you weren't well feed.
Paid Referrals – refer and work with your friends and past team members. Better yet, we'll pay you a referral fee for doing so!
Store Transfers – need to move, like a change in scenery, we'll accommodate it
Exclusive Opportunities to Attend Company Events – we are FUN!
Continued Career Development – we continue to grow, teach, and train all of our team members. Managers get more ongoing training opportunities at Scotty's than any other restaurant company around.
Company Sponsored Philanthropy Opportunities – work somewhere that cares about more than just the bottom line!
Health Benefits – available for eligible hourly team members and salaried management
If you have questions about the above positions or our great Benefits menu, make sure and ask us during the interview process or send us a quick note at HR@scottysbrewhouse.com.