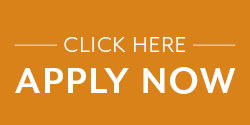 Start in One of These Roles (But we plan on you moving up!)

Bartender – Enthusiastically provides excellent beverage experiences to our guests

Cook – Culinary artist, ensuring our Guests enjoy a picture perfect plate every time

Dishwasher – Utility position, maintaining cleanliness and sanitation standards

Host – Welcoming committee, cheerfully greeting and seating our Guests
Management – Passionate leaders who enjoy running a great restaurant and developing future leaders for a growing company. Opportunities for General Managers, Assistant Managers and Kitchen Managers!

Server – Ensures our Guests have an exceptional experience while mastering your salesmanship skills
Benefits
Flexible Schedule – we can work around school, that other job, and fun time
Fast-paced Work Environment – we'll wear your fit-bit out
Opportunities for Advancement – we like to grow our own. It's just the right thing to do!
Employee Discounts – generous discounts at all levels. You won't be able to say you weren't well fed.
Paid Referrals – refer and work with your friends and past team members. Better yet, we'll pay you a referral fee for doing so!
Store Transfers – need to move, like a change in scenery, we'll accommodate it
Exclusive Opportunities to Attend Company Events – we are FUN!
Continued Career Development – we continue to grow, teach, and train all of our team members. Managers get more ongoing training opportunities at Scotty's than any other restaurant company around.
Company Sponsored Philanthropy Opportunities – work somewhere that cares about more than just the bottom line!
Health Benefits – available for eligible hourly team members and salaried management
If you have questions about the above positions or our great Benefits menu, make sure and ask us during the interview process or send us a quick note at HR@scottysbrewhouse.com.